Milestones & Recognition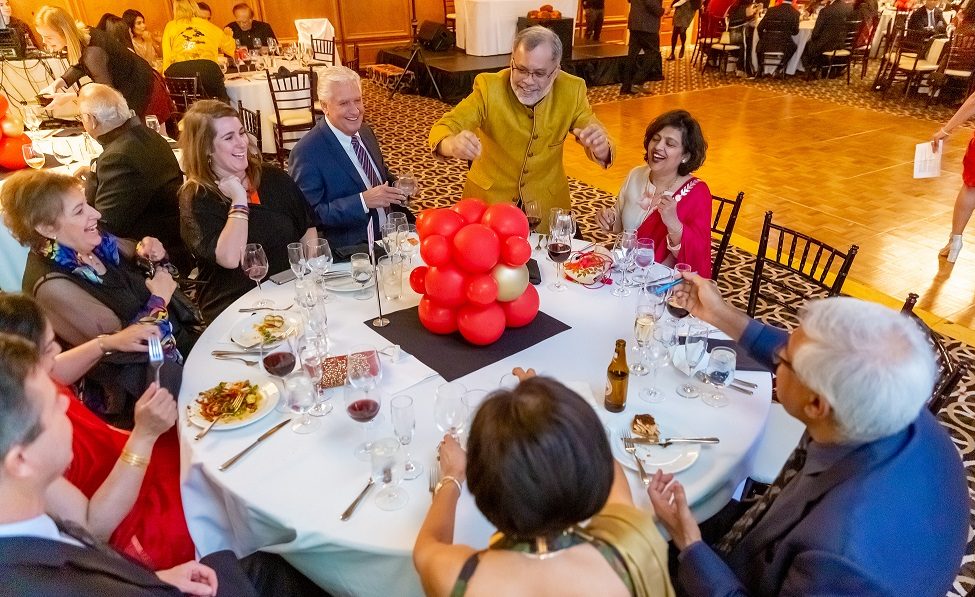 2020
Arogya World is 10 years old.
Invited to write article in Leader to Leader Spring 2020 issue.
Invited to be a judge for global social entrepreneur competition from Mohammed Bin Rashid Centre for Global Prosperity run with MIT Solve
Arogya participates in Ashoka's Globalizer program.
2019
Arogya World is a proud founding member of India Philanthropy Alliance, a Coalition of professionally run US-based nonprofits working to increase giving among Indian Americans and, over time, increase the scale and impact of philanthropy benefiting India.
Arogya was included in the book The Healthcare Gamechangers by Dr Ashwin Naik.
We crossed a major milestone in 2019 – our programs have reached more than 5 million in India, educating the people on diabetes prevention through healthy living.
We were invited to speak at OneMind@Work Conference, CII, Rotary, NCD Alliance, Indiaspora Philanthropy Summit, and several other fora.
We won big grants – $712,000 over 3 years from RIST and >$100,000 from Cigna.
Our Chicago gala raised a record $250,000 in May 2019. We hosted a fundraising event in San Diego in October, and participated in online giving via ChaloGive and Giving Tuesday.
Our Healthy Workplace Conference in November was a huge success – and featured big-name speakers, including Dr Indu Bhushan, CEO of Ayushman Bharat, Dr Srinath Reddy, President of Public Health Foundation of India, and Mr Pawan Agarwal, CEO of FSSAI.
Deepa Prahalad, a board member, wrote an article in the prestigious Leader to Leader publication, highlighting the Arogya story.
Program Highlights:

Healthy Workplaces – 15 new Healthy Workplaces recognized in 2019, bringing our total to date to 131 and spanning more than 3 million employees. Big name companies joined us, including Tata Consultancy Services, P&G, Bosch, and more. We featured four Platinum companies in 2019, bringing the total to 33. We developed criteria for and launched a new "Hall of Fame" level, to do more to bring about systems change in companies.  We also produced communication materials for employee engagement; piloted Ashoka's Your Kids programs in some corporations; and have plans for rolling out additional innovative programs and tools that can help employees on their individual health journeys. Our organizational capacity is being augmented.  Additional great partnerships with large networks have been secured to accelerate this program.
mDiabetes – in 2019 we reached 150,000 in Tamilnadu with Aravind/Hans and have good impact data. We launched mDiabetes in Bangalore with Lions Club District 317A and Lions Club International (total program reach to cross 200,000 over 2 years) on World Diabetes Day, and got the first of >15,000 street sweepers in Bangalore to sign up via an innovative partnership with municipal government BBMP. India Trust has started mDiabetes project with Ambuja Cement Foundation support in a number of states, with the aim of reaching 200,000 villagers over 3 years.
MyThali – With Cigna support, plans have been developed for consumer activation through social media outreach, with the program poised for roll-out with help from Avian. In addition, we produced the MyThali meal plan booklet, and celebrated Protein Week (July) with Danone in India.
Healthy Schools – The program is currently implemented for >300,000 mostly rural government middle school children all over India. We are working with great implementing partners – Agastya, Hriday, SHARP, CINI, SRU/JJS, Ashoka, and more. Stanford's CARE is helping with third party validation of our schools impact data.
2017
We cross the 100-company mark in our Healthy Workplace program in India
2015
Arogya World is 5 years old.
Nalini recognized as an Ashoka Fellow.
2014
Invited to speak at 2014 Chicago Council on Global Affairs Global Health Symposium
2013
Finalist 2013 Vodafone Mobile4Good Award
Invited to speak at World Diabetes Congress satellite symposia
2012
Meffys Award Finalist for mDiabetes
Invited to speak at Chicago Health 2.0
2011
Invited to speak at Geneva Health Forum