Healthy Workplaces Conference & Awards

Arogya World's Healthy Workplaces program recognizes employers
leading the way in health & wellness programs for employees.
Our 2018 Healthy Workplace Conference & Awards–held November 14-15, 2018 in Bangalore– recognized several companies for their commitment to promoting healthy lifestyles in the workplace. With long work days and commute times, employees often neglect healthier physical habits out of devotion to their work. Addressing NCD prevention in the workplace is smart, and part of our commitment to helping employees lead healthy lives. This event is fast being recognized as the knowledge hub for advancing workplace health in India. Attendees learn from experts and peers how you can make your employees healthier, happier, and more productive.
View Videos of the Conference
Day 1: November 14, 2018
10:00 am – Welcome by Dr Susheela Venkataraman Trustee, Arogya World India Trust
10:15 am – Keynote Address "Eating Right is Hard" by Archana Sinha, Change Leader of the Health and Nutrition Initiative Ashoka: Innovators for the Public
10:30 am – "How We Serve Millions of Meals a Day" by Dr. Gajendra Kumar, Principal Executive Director – Health, Ministry of Indian Railways
10:45 am – Panel Discussion: "The Challenges of Providing Healthy Foods in the Workplace"
12:00 pm – "How Arogya's MyThali Helps Encourage Healthy Eating"
12:15 pm – Workshop: "Learn How to Change your Lifestyle" by Anand Valavi, Founder, Aadit Life
2:00 pm – "The Arogya Way: Our Platinum Story"
2:15 pm – Keynote Address: "Why Metrics Matter" by Mr. Naganagouda S J, Vice President & Head, Human Resources, GlobalEdgeSoftware
2:35 pm – Panel Discussion: "Leveraging Technology & Metrics to Drive Behavior Change"
3:55 pm – "The myArogya Corporate Challenge" by Meeta Walavalkar, mHealth Lead, Arogya World
4:10 pm – "Best Practices & Model Companies"
4:30 pm – "Comments from an Industry Insider/Outsider" by Devi Mani, Founder SKOOC
6;15 pm – "The Arogya Story" by Dr. Nalini Saligram
6:55 pm – "Spotlight on Exemplary Workplaces"
8:30 pm – "Reflections on the Day" by Deepa Prahalad
Day 2: November 15, 2018
10:15 am – "The State of Mental Health in India's Workplaces" by Dr. Pratima Murthy, Professor, National Institute of Mental Health & Neurosciences
10:35 am – "The Importance of Sleep in Working India" by Dr. Ramadevi Gourineni, Managing Director, Amara Sleep Clinic
10:55 am – "I am not Ashamed: The Voice of a Working Professional" by Bharath Divakar of Okay; Not Okay
11:05 am – "How Companies Can Advance Mental Health in the Workplace" by Amber Alam, VP Business Development APAC, Optum
"Pacesetting Remarks – Integrating Mental Health with Physical Health" by Sunita Cherian Sr VP, Human Resources, Wipro
Roundtable Discusssion
More videos are being added. Check back often!
Lead Sponsors
PLATINUM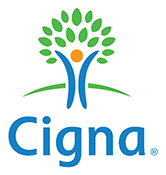 GOLD

SILVER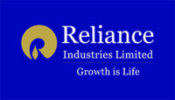 Partners
Media Associates
---
Contact Us
infoindia@arogyaworld.org 06, Krishna Gardenia Apartments, 5th Main, RMV Extn II Stage, Dollars Colony, Bangalore,  Karnataka,  India,  560094

  at Freevisitorcounters.com