Healthy Workplaces
Leveraging Workplaces in the Fight Against NCDs (including Mental Health)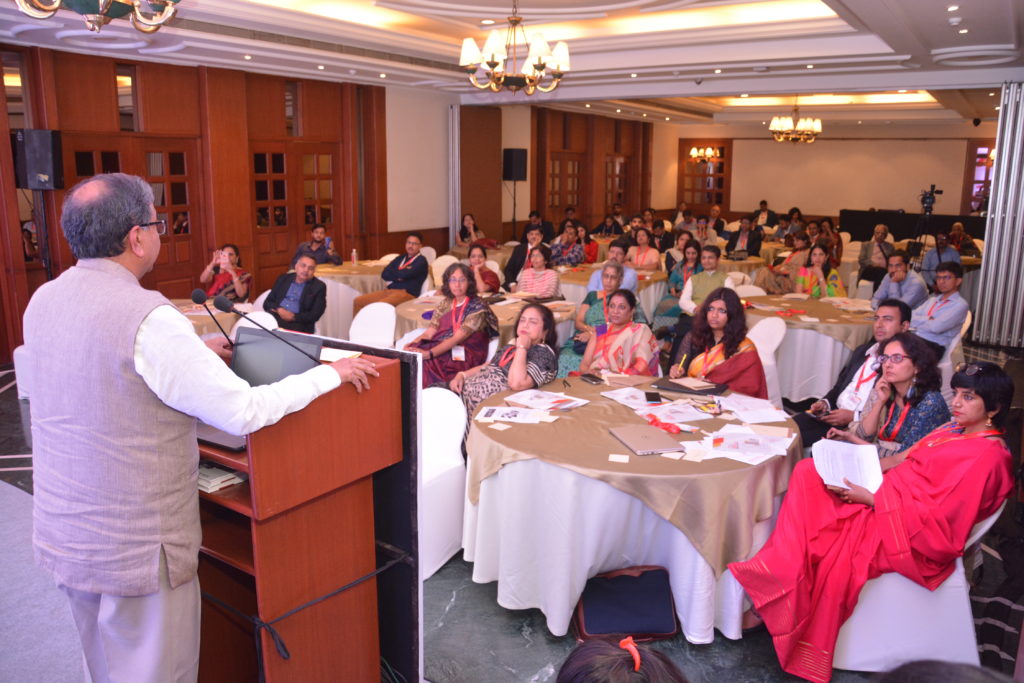 Workplaces have long been validated as platforms for wellness advancement and chronic disease prevention through the work of the WHO, many U.S. and European workplace wellness programs, insurance companies, and the World Economic Forum. Through our pioneering Healthy Workplace efforts in India, Arogya World is since 2013 making a sound investment in public health and global development.
Our Healthy Workplace Criteria, aligned with the WHO framework, were first co-created with industry in 2012.  Since then, we have deployed the program in a large number of companies, recognizing them for excellence in workplace health.  We now have 145 companies in India that have earned recognition as Healthy Workplaces, spanning 3.1 million employees.
Click to see past Healthy Workplaces.
Our Healthy Workplace program has evolved greatly since its inception.  Our initial criteria dealt with NCD prevention and physical health and were qualitative in nature.
In 2016, we introduced the Platinum level, to shape the culture of companies to become data-driven around the health and wellness of their employees.
In 2019, we announced our Hall of Fame – the highest level an Arogya World Healthy Workplace can reach.
In 2020, we announced the addition of mental health criteria for a healthier workplace.
In addition to benchmarking and accreditation, we also offer additional tools and resources that help companies help employees improve their health. Read about best practices from our Health Workplace companies.
This program has earned Arogya World considerable recognition as a thought leader and passionate advocate for workplace health in India.  In 2020 – 2021 we were included in the core committee by WHO-NIMHANS for the development of minimum health guidelines for workplaces in India.  We are pleased that several leading organizations have joined Arogya World as partners.
We are pleased to be invited to serve on CII's Public Health Council.
Read more about how we are working with companies to change the course of chronic disease through Healthy Workplaces.
Read our latest Healthy Workplaces brochure!
Click here to learn more about our past Healthy Workplace Conferences.